13 million years at El Rincon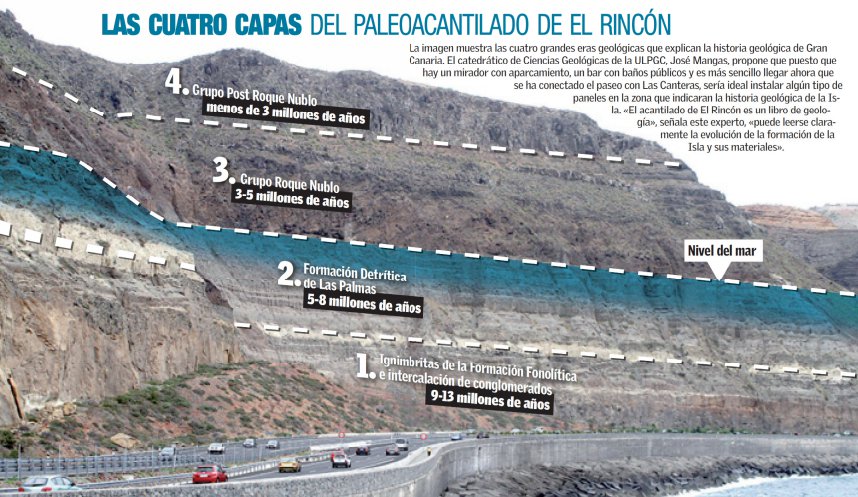 Canarias7, a local newspaper of the Canary Islands, published an article about "El Rincón" area, where a 13 million-year-old cliff is located. José Mangas and his IOCAG's colleagues explain the geological interest of "El Rincón" in this interview.
The article can be downloaded here.