Alejandro Lomoschtiz gives up volcanic materials for an exhibition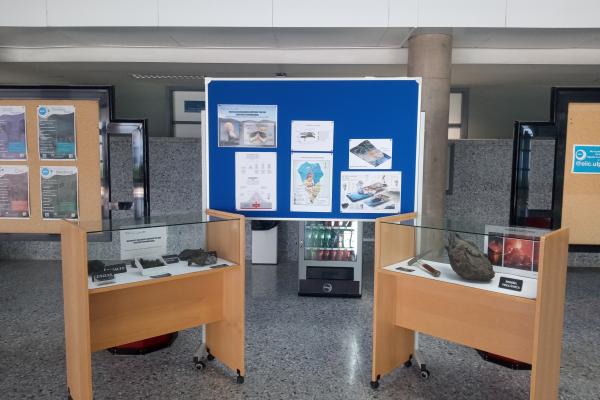 Alejandro Lomoschitz has given up volcanic materials from the Geology Laboratory so that anyone interested can understand better the key aspects of the volcanic eruption of La Palma. The exhibition "Volcanic materials of a Strombolian eruption" can be visited until tomorrow in the module F of the building of Industrial and Civil Engineering School (EIIC in Spanish) of the University of Las Palmas of Gran Canaria (ULPGC), in the Campus of Tafira.
The exhibition presents different samples of diverse types of volcanic materials of a Strombolian eruption, like the one happening at the moment in the island of La Palma, and has small posters explaining how a Strombolian eruption works and a geologolic map of La Palma and images of the Copernicus.
More information about the exhibition can be read on the ULPGC's webpage here .