IOCAG is awarded 294,000€ in research funding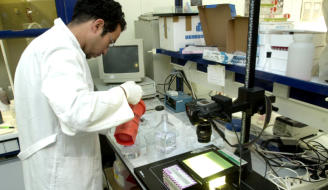 IOCAG's director, Alonso Hernández Guerra, stated that despite the fact that the South Atlantic Ocean is a major component in the climate system, it is a region that to date has been left relatively unexplored. With financing by the Ministry of Science, Innovation and Universities, it will be possible for three of the leaders in Spanish oceanography to coordinate efforts in the Atlantic Ocean, placing Spain at the forefront of those countries conducting interdisciplinary research in this field.
More details about this and the financing of other university institutes can be read in La Provincia newspaper and the ULPGC website.