IOCAG PhD Student María Casanova Masjoan presents poster at IUGG 2019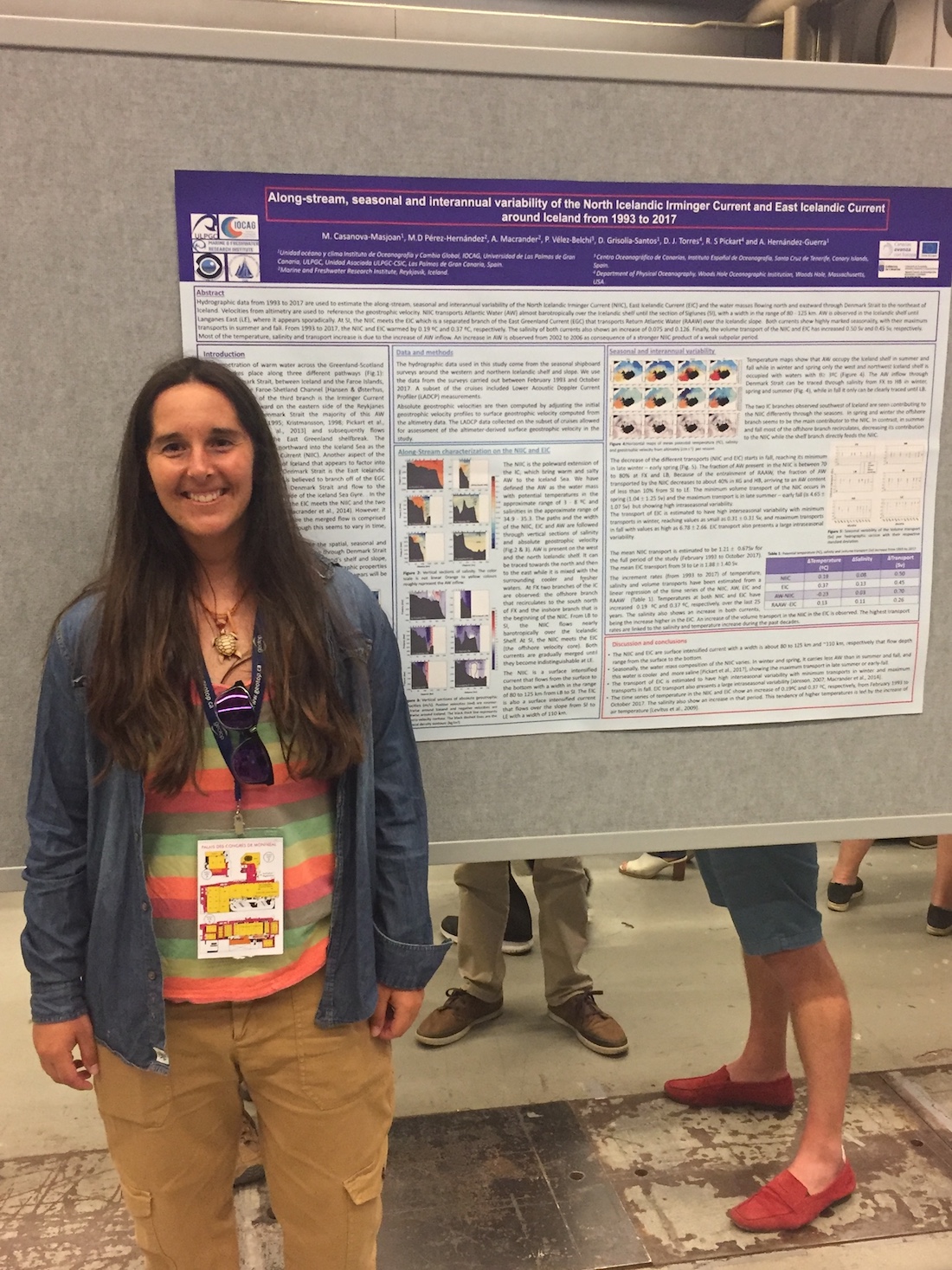 The IUGG (International Union of Geodesy and Geophysics) General Assembly 2019 is underway in Montreal, Canada, and a number of sessions have been dedicated to the presentation of posters reflecting the various lines of investigation by scientists in different fields. These have included IOCAG PhD student, María Casanova Masjoan, who has been on hand to answer questions and talk more in detail about her poster entitled "Along-stream, seasonal and interannual variability of the North Icelandic Irminger Current and East Icelandic Current around Iceland from 1993 to 2017".
More about the conference which runs until 18th July can be read here.