IOCAG's QUIMA division responsible for physiochemical development of recently anchored buoy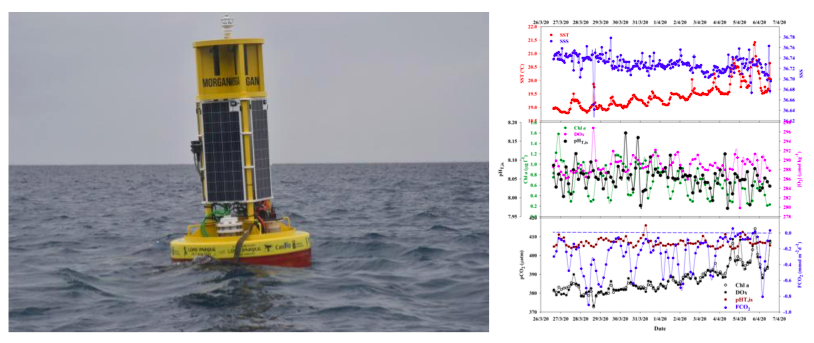 The ULPGC website has published an article on the buoy recently anchored off the east coast of Gran Canaria as part of the CanOA project and the role played by IOCAG's QUIMA division in its design. The project aims to establish a network to monitor climate change, ocean acidification and underwater noise in the Canary Islands. To this end, the buoy has been equipped with innovative autonomous sensors that will be able to determine variability of temperature and salinity of sea water, its concentration of dissolved oxygen and chlorophyll as well as measuring levels of acidity and the flow of carbon dioxide between the atmosphere and the ocean. Data collected will also be passed to the INTERREG MAC 2014-2020, RESCOAST project.
More information can be found on the ULPGC website here as well as on the QUIMA blog here.