Javier Arístegui presents the initial results of the OceanNETs project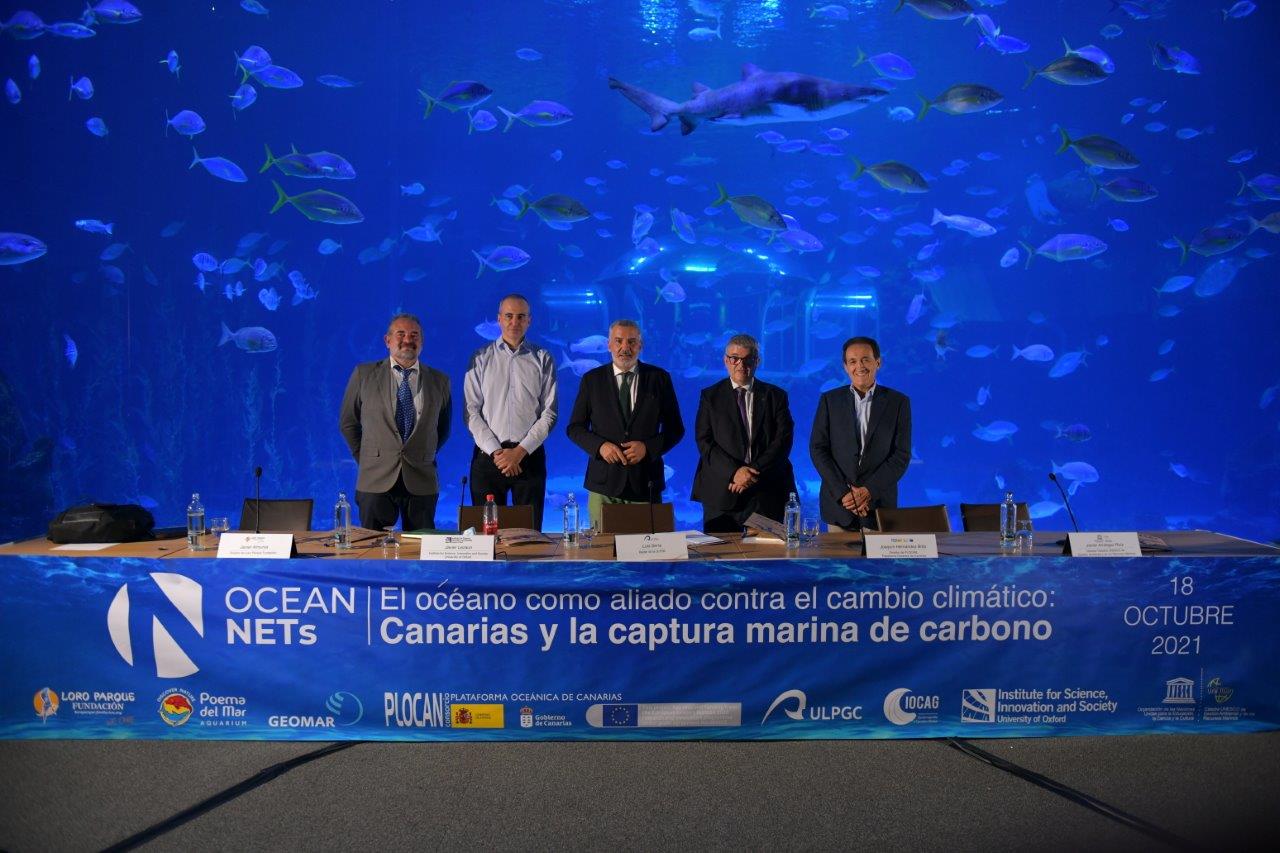 Javier Arístegui showed the initial results of the European scientific project OceanNETs, which was held in the Deep Sea, the biggest exhibition of the Poema del Mar aquarium. Arístegui is not only a member of the GOB research group, but also also the director of the UNESCO Cátedra of Environmental Management and Marine Resources of the ULPGC (University of Las Palmas de Gran Canaria).
He is participating actively in this project along with the GEOMAR Institute of Germany, the PLOCAN (Oceanic Platform of the Canary Islands). They all have chosen the Canary waters to test the developed technology for this project, which has the objective of boosting the ability of the oceans to absorb the CO2 and ultimately reduce the greenhouse effect.
More information can be read on the ULPGC's webpage here .