Los Lisos, a 126.000 years old beach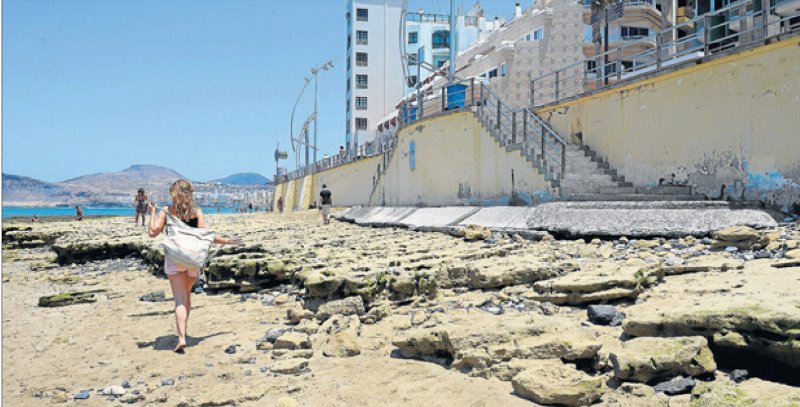 Los Lisos is a rocky part of Las Canteras, the main sand beach of Las Palmas de Gran Canaria. The local newspaper Canarias7 published the last sunday an article where the origin of Los Lisos is presented, according to the last research made by José Mangas and coworkers.
The article can be downloaded here (Spanish).