Research groups of the IOCAG participate in the Macaronight 2021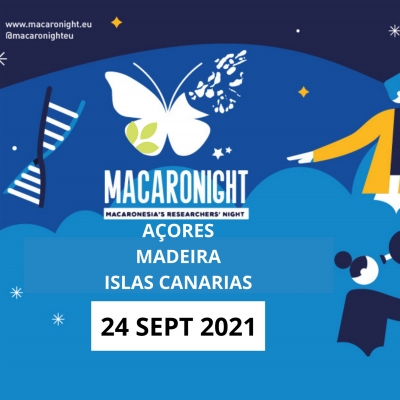 The Macaronight 2021, held on September 24th, combines the latests researches and applied technologies to the Green Deal to bring the general society closer to the combination of science and planet conservation. Born in 2018, The Macaronight is an initiative inside the "European Night of Researchers", which pretends to disseminate the research activity developed in universities and R&D European centres, promoting, at the same time, scientific vocations among the younger population.
More details can be read on the Fundación Parque Científico y Tecnológico's webpage here .