Second session of online thesis presentations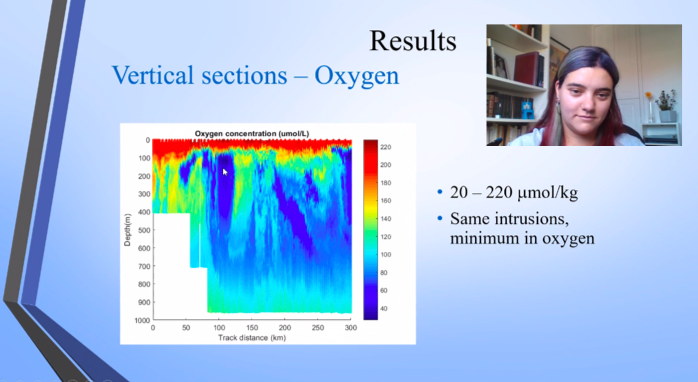 Today, Friday 19th June, the second session of thesis presentations took place online via the platform Microsoft Teams. This time there were two talks. The first was given by Javier Berdún Quevedo on "Temporal dynamics of Trichodesmium spp. in the Canary Islands: origin, development and disappearance of blooms". This was followed by Inés Hernández García who explained her research entitled: "Spatio-temporal variability from large to mesoscale oceanographic features off Northwest Africa by numerical modelling validated with in-situ observations. The Cape Verde Frontal Zone".
Summaries of the work of these PhD students can be located on their respective DOYCAG pages. Please click here for Javier's and here for Inés'.