Thesis presentation in Taliarte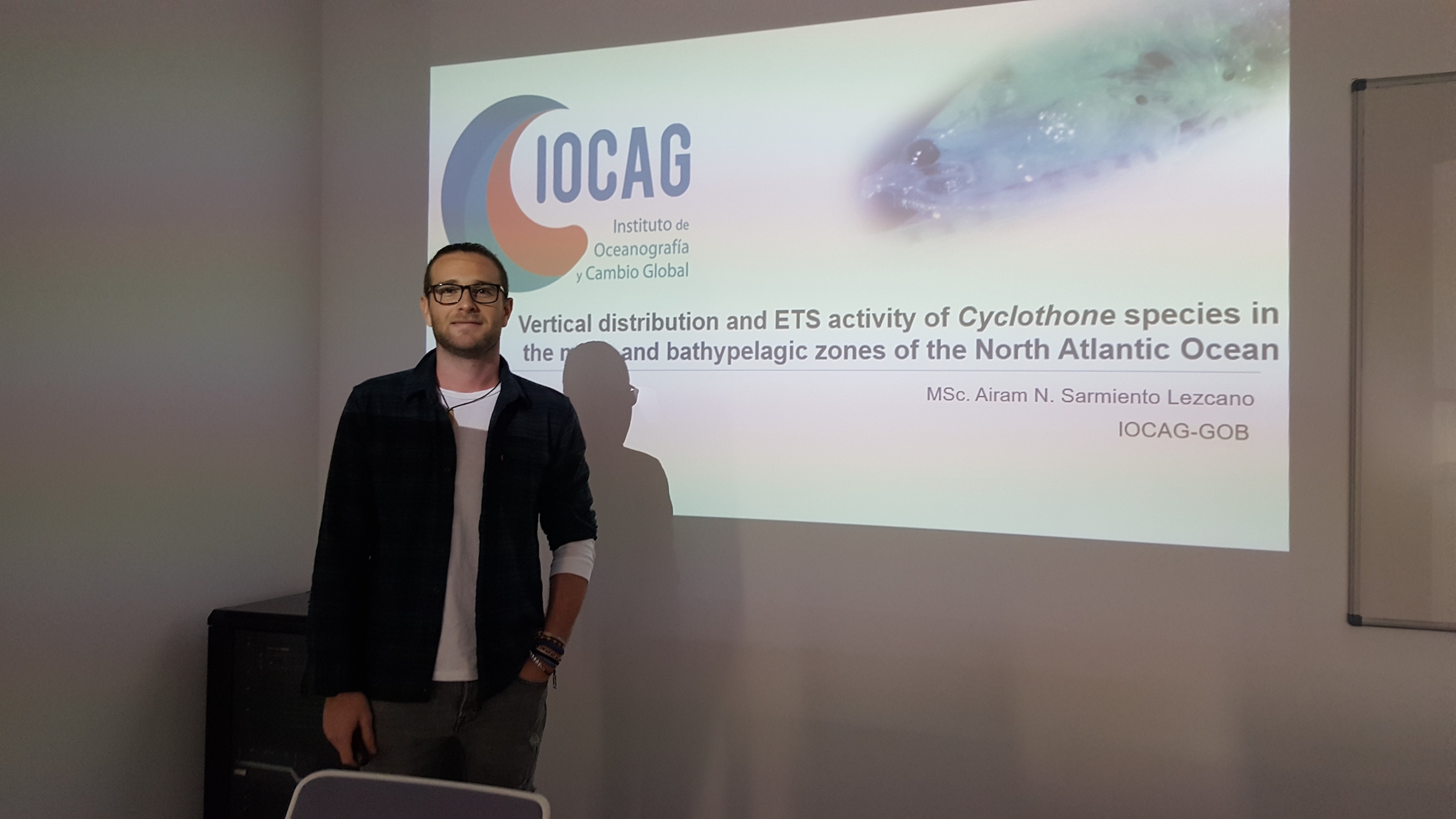 Continuing with the Seminar program, the latest thesis presentation was given last Friday, 1st March, by Airam Sarmiento Lezcano. He explained the research he had carried out to date on ""Vertical distribution and ETS activity of Cyclothone species in the meso- and bathypelagic zones of the North Atlantic Ocean".
Further details on his study can be accessed via his Doycag page here.