The ULPGC dedicates a news item to a study carried out by IOCAG members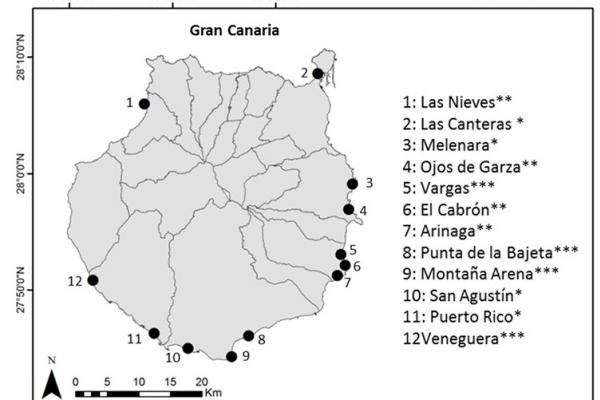 More details on the study entitled "Beach vegetation as an indicator of human impacts in arid environments: Environmental conditions and landscape perception in the Canary Islands" can now be read in the news section of the ULPGC website. Researchers Carolina Peña-Alonso, Leví García-Romero, Antonio I. Hernández-Cordero y Luis Hernández-Calvento have looked at how varying degrees of human presence at different beaches impact on the environment by analysing the vegetation in coastal areas. Furthermore, they carried out surveys to find out what type of vegetation beach users preferred to see and came up against a conflict of values as far as development and conservation of the areas analysed was concerned.
More details can be found on the ULPGC website here.