The ULPGC publishes details of the COMFORT project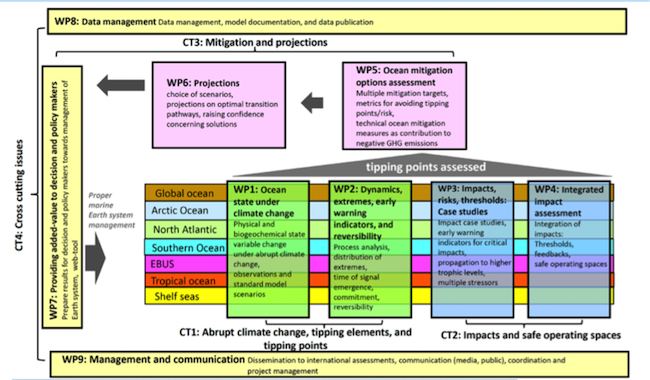 Two IOCAG members, J. Magdalena Santana Casiano and Melchor González Dávila, together with postdoctoral researcher, Aridane González, are to participate in the EU H2020 COMFORT project. This project, in which scientists from 32 institutes across 12 countries will participate, is to be presented at a meeting from 9-11 October in Bergen, Norway.
Research will focus on carbon, oxygen and nutrient cycles to determine and better understand key ocean tipping elements under anthropogenic physical and chemical climate, both now and in the future. The results obtained will help provide documentation for policy decisions that could be adopted in the fight against climate change.
More details can be found on the ULPGC website as well as IOCAG's COMFORT research project entry.