Various IOCAG members to participate in MAC-CLIMA online workshop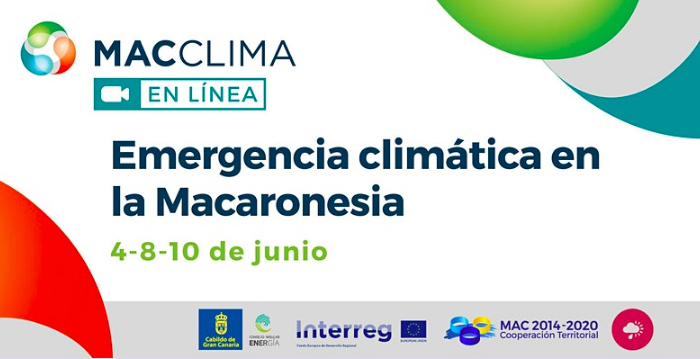 Javier Arístegui Ruiz, María Dolores Pérez Hernández and Aridane González will all be giving presentations as part of the MAC-CLIMA workshop to be held online on the 4th, 8th and 10th June entitled: Emergencia Climática en la Macaronesia (Climate Emergency in the Macaronesia). Presented by the CIEGC (The Island Energy Council of Gran Canaria), the workshop is being held to coincide with the celebration of World Oceans Day on 8th June and will host presentations by a total of 6 speakers whose talks focus on finding answers to many common challenges we currently face regarding innovation, competitiveness, internationalisation and sustainable development. The workshop will be held via ZOOM, for which it will be necessary to register, but the inaugural presentations on 4th June can also be followed on Facebook Live.
More information and the link to register can be accessed via the ULPGC website here .