Video conference Melchor González Dávila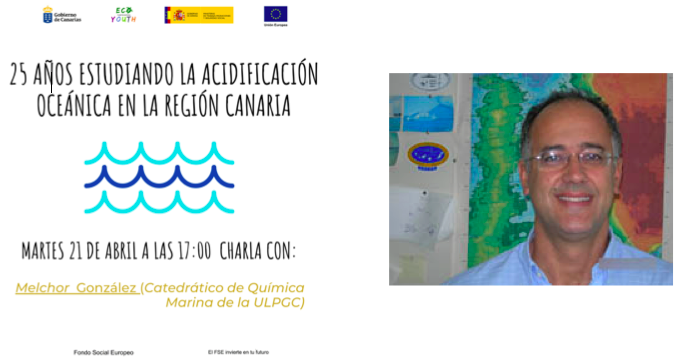 Tomorrow, 21st April 2020 at 17:00, head of IOCAG's QUIMA divisionMelchor González Dávila will be giving an online lecture as part of a series of talks organised by AVANFUER, the association of volunteers in Fuerteventura dedicated to conserving nature and promoting activities involved in research, cooperation and sustainable development on the island. The lecture will focus on "25 years of studying ocean acidification in the Canary Region" and will be live-streamed, free of charge.
The link, together with further information can be found on the ULPGC website here.